Review your payment processing system for competition.
Support your payment colleciton process with rich reports, build your business on knowledge based desicion.
Product
Review your Payment Collections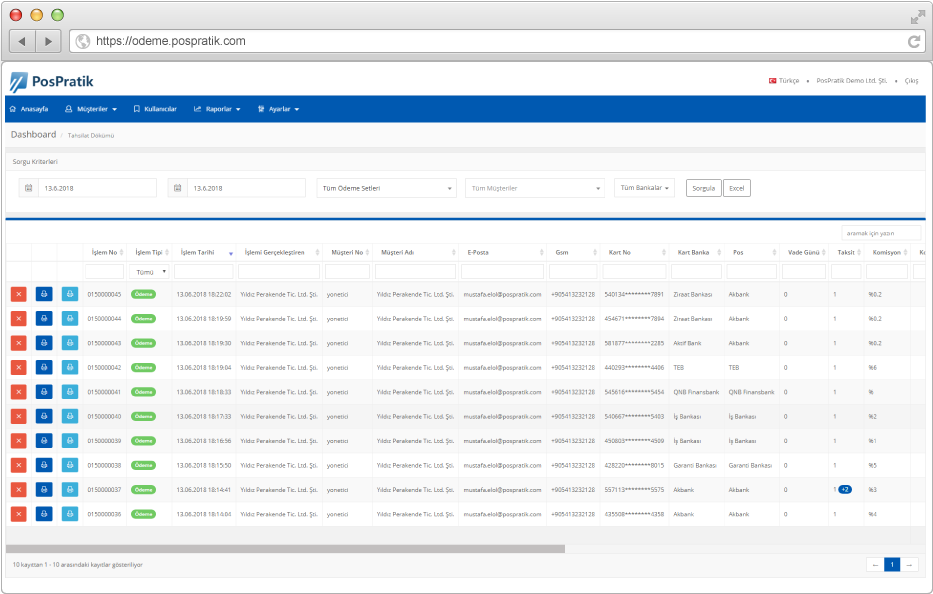 Canlı Grafikler
---
Firstly understand the situation before make an action
Pospratik Analytics provides you a comprehendible point of view for the position of your work. Based on the customers, payment terms and collection data, you will be able to follow up your work- KPI values and trend analysis in line with the necessity of your foresight and you will be capable of acting for the development of your work .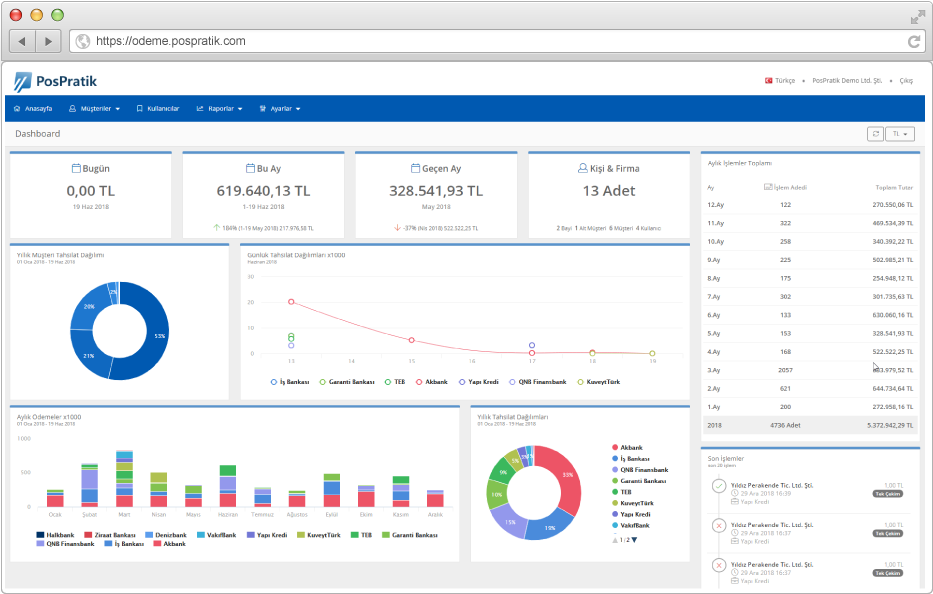 Updated Graphics
---
Analytics and Updated Situation
It establishes a customer and collection assessment and provides you appoint of view to determine how healthy is your work. Thus, you will have the opportunity to form an opinion about the direction of your work within few seconds.
Practical Reports
---
Reports and KPI's
Pospratik Analytics; with the reports which are ready for use, supports you to follow up your work, to assess your plans, collection schedule and income, thus to improve your work. It prepares reports for your collections which are provided by single, installment and repeated payments. It regulates payment date intervals, their frequencies and foreign currencies and brings the data meaningful, it creates for you the point of view which is based on data, which you need.
recurring payment system easy
get desicion with payment collection system
Best reports with payment collection system